my german life:
While walking out in the city, I had to laugh when I spotted this across the street: a big dog, sitting on the windowsill.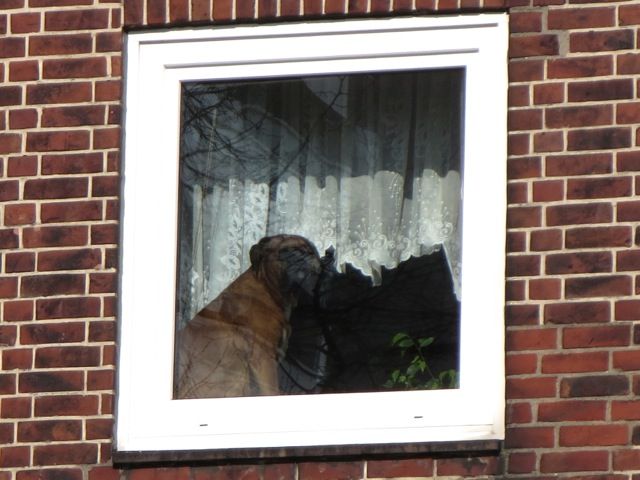 I see cats doing this every once in a while, and could even imagine a smaller dog like a chihuahua doing this, but a big dog like this?!
Haha!
Guess he was enjoying the view!